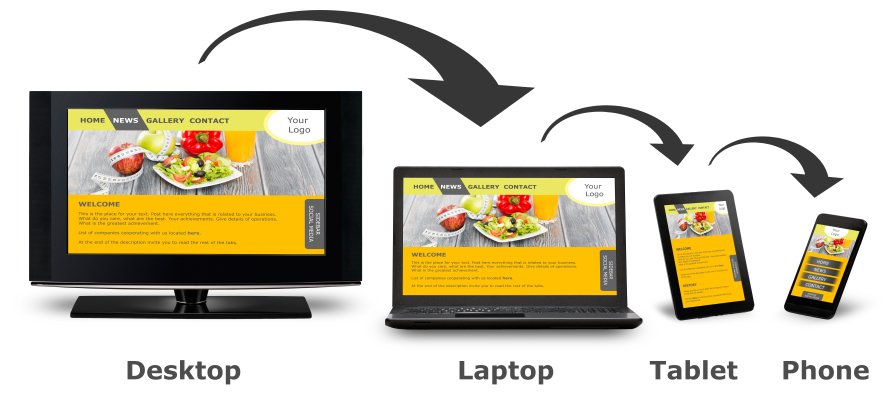 Mobile devices account for nearly 50% of all web browsing.
Do you know anyone who doesn't carry a smartphone and use it for nearly everything in their day to day lives?
The trend toward these mobile devices is growing rapidly. People are now even using their watches to access the web.
Until recently, only the largest companies could compete for this important customer segment because they had the money to build separate websites specifically for each type of mobile device.
Now, every website can, and should, be mobile friendly.

New technology called Responsive
Design
means one website can be used on all devices! All new websites that we develop are designed to be compatible with mobile devices.

WHAT ABOUT YOUR CURRENT WEBSITE?
If your existing website isn't mobile friendly, we can often convert it for you without the expense of developing a new site.


If your website uses Flash for your menus or animations or photo galleries, you should consider replacing this outdated technology. it is not compatible with mobile devices or the search engines.


Google recently announced that they are giving priority to mobile friendly websites. Does your website pass Google's test?

If your Google test showed this result, contact us right now!

+91 90280 97454

Your position in Google Search Results is at risk.